Apple cider vinegar has been a popular home remedy for many years, being used in medicine and cooking for centuries. Many believe that when it is used properly, it will relieve a wide range of health complaints, helping them to lose weight, reduce their cholesterol levels, lower blood sugar levels, and even help improve symptoms that come with diabetes. There are so many ways to use apple cider vinegar that it sometimes feels like the miracle formula we need for a happy and healthy life.
Some of the benefits of using apple cider vinegar include: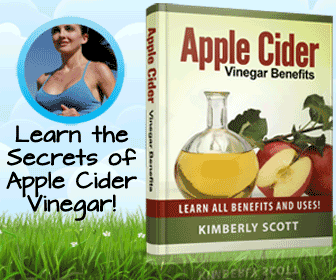 May Help Manage Diabetes
One of the biggest ways that apple cider vinegar can help with your health is by lowering your blood sugar levels and helping you manage diabetes. Type 2 diabetes is a disease in the body that includes high blood sugar levels, often caused by a resistance to insulin or an inability of the body to produce enough insulin on its own.
Even if you do not have diabetes, you can benefit from using apple cider vinegar to help make sure your blood sugar levels stay in the normal range. High blood sugar levels, whether it leads to diabetes or not, can cause aging and other chronic diseases if left unchecked. While the healthiest way to regulate these blood sugar levels is to limit the amount of sugar and refined sugars you have each day. But apple cider vinegar can provide an additional benefit to your levels.
You do need to maintain a healthy diet along with using the apple cider vinegar. When you work with lowering your carbs and limiting how many sugars you consume each day, and then add in a little bit of apple cider vinegar, you will find that your blood sugar levels stay steady, which can provide a lot of benefits to your whole body, even if you do not suffer from diabetes.
Helps with Weight Loss
Many people use apple cider vinegar to help aid in their weight loss journey. There have been several human studies that help show how apple cider vinegar will increase your feelings of fullness. When you feel full and satisfied, you will eat fewer calories and end up losing weight in the process.
In one of these studies, taking vinegar along with a meal that is high in carbs helped lead to feeling full faster, which caused the participants to eat up to 275 fewer calories for the rest of the day. In another study that had 175 people who had obesity, it showed that having a bit of apple cider vinegar a day could help with weight loss and reduce belly fat.
How much do you need? Not as much as you would think. Over a three month period, taking 1 tablespoon of apple cider vinegar led to an average loss of 2.6 pounds and taking 2 tablespoons led to an average weight loss of 3.7 pounds. This may seem modest, but considering the participants did not change anything else about their diet and lifestyle, it is an amazing thing to see.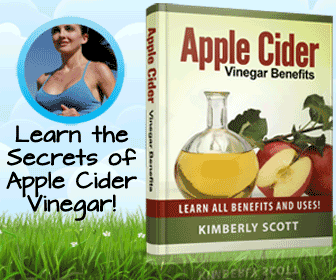 Improves Your Heart Health
Heart disease is a leading cause of death in Americans. There are several different biological factors that link to how likely it is you will suffer from heart disease. In fact, research suggests that vinegar is used to help limit these risk factors and could improve how healthy your heart can be.
For example, apple cider vinegar is able to help lower your triglyceride and cholesterol levels. These are the two major risk factors to heart disease in individuals and being able to lower these will help you to feel healthier and better overall. Other studies find that apple cider vinegar is able to reduce your blood pressure, which is a big risk factor for not only heart disease, but also for kidney problems.
When it comes to our hearts, it is important to take all precautions possible to help keep it healthy and strong. Just a little bit of apple cider vinegar a day can help keep your blood pressure down while helping to lower your bad cholesterol as well. When these two risk factors go down, you can have a healthy heart for longer.
Boosts the Health of Your Skin
Another benefit that you may get from apple cider vinegar is that it will boost the health of your skin. In fact, this type of vinegar is a common remedy to use on many skin conditions, including eczema and dry skin. Since the skin is naturally acidic by a little bit, using apple cider vinegar topically can help to rebalance out the natural pH that occurs on the skin. Overall, this makes the skin healthier and can improve the protective barrier on the skin.
Many of the cleansers and soaps that you may use to help heal the skin will often be alkaline and can irritate dry skin, making the condition worse. Add in that apple cider vinegar has some antibacterial properties and you have a treatment that may even prevent the skin infections that are connected to eczema and other skin conditions. If you suffer from eczema or other issues of the skin, using apple cider vinegar may be a simple and effective solution.
It is easy to work with apple cider vinegar to heal your skin. For example, you can use this as a replacement for your regular facewash or your toner. You will only want to use it about once a day to see results and not overdo all of it. As you use it, your face will feel refreshed while killing off bacteria and preventing spots. You should talk with your doctor before using this as a face cleaning replacement.
There are many different medications and treatments out there that promise to provide health benefits. But it is really something as simple as apple cider vinegar that will provide you with the relief you need. Whether you want to fight off diabetes, keep your heart healthy, work to lose weight or boost how amazing your skin looks, apple cider vinegar provides everything you need to see the results.